The Canada Cup Is Back

Nathan Bragg  |  April 22, 2022
After four long years, the world's top seven wheelchair rugby teams are coming back to the Richmond Olympic Oval – June 2nd – 5th for the 2022 Canada Cup.

Hosts Team Canada will take on international rivals from Australia, Denmark, France, Great Britain, Japan and the United States of America in an exciting and crucial tournament on the road to the 2022 World Wheelchair Rugby Championships in Vejle, Denmark.

The action tips-off on Thursday, June 2nd at 11:00am with a fierce match-up between Canada and new European Champions France. Round-robin play continues through Saturday followed by the tournament finals on Sunday, June 5

The full tournament schedule is available here.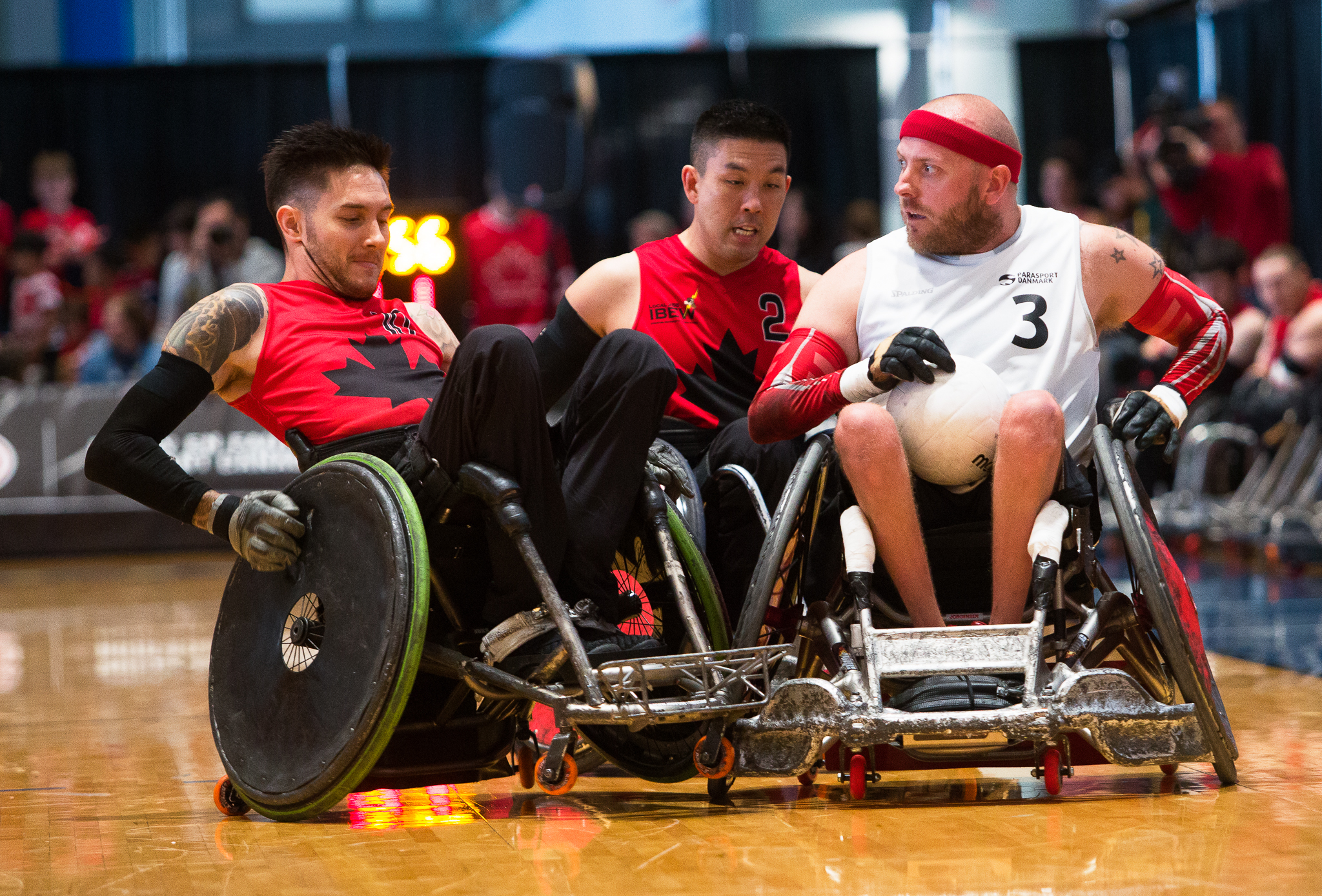 See It Live
Tickets start as low as $10 and are now on sale. The Canada Cup is an exciting, affordable and family friendly international sporting event where kids 12 and under receive free admission. Don't miss out and purchase your tickets today here!
Want To Be A Part Of Our Team?
We're currently recruiting volunteers to help out at the Canada Cup in a variety of roles, learn more and sign up to volunteer at https://www.canadacupwcrugby.com/canada-cup/volunteer-opportunities/

Watch Online!
Can't make it to Richmond? Don't worry, all of our matches will be streamed online to a global audience on our YouTube channel by SportsCanada.TV. More information about our broadcast will be available soon.

Learn More
Discover more about the Canada Cup International Wheelchair Rugby Tournament by visiting our new tournament website at www.canadacupwcrugby.com and be sure to follow us on Facebook and Instagram in the lead-up to the tournament for more exciting Wheelchair Rugby content.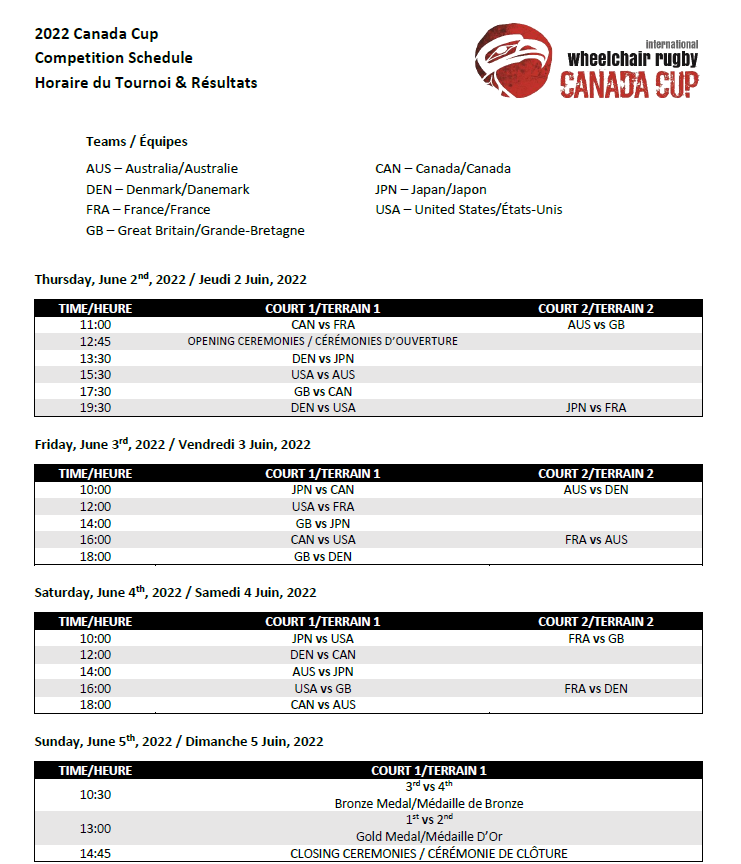 Contacts

Communications and Marketing Lead
Nathan Bragg
communications@bcwheelchairsports.com
604-715-7298


Tournament Chair
Gail Hamamoto
gail@bcwheelchairsports.com
604-333-3520 ext. 201